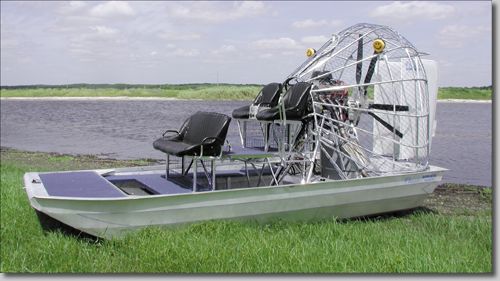 Welcome to Classic Airboats
Thank you for visiting Classic Airboats. Classic Airboats is a world wide distributor and manufacturer of Airboats, Airboat Parts, and Airboat Accessories. Classic Airboats brings over 35 years of airboat experience to help you fulfill all of your needs, and customer satisfaction is our number one goal
We are now accepting PayPal and PayPal Credit for all parts. To order, give us a call at 1-800-247-2628
FREE or Local 321-632-1722
You have been asking for years and we have been saying "NO!" for years, but the time has come for us to say "YES!"
For the first time ever Panther Airboats is releasing its patented gear-to-gear counter rotator for sale to the general public. The counter rotator comes with over 20 years of tried and proven technology. You will enjoy up to 30% more thrust, up to 20% less fuel consumption, up to 25% noise reduction and complete rotational torque cancellation! Make your boat a quieter, more efficient, and most important, a safer ride!
Rated to 1200 HP PLUS
Weight 150 lbs.
Gear Ratios Available 2.12:1, 2.37:1, 2.68:1
Complete Rotational Torque Cancellation
Fit all standard Chevy, Buick, Oldsmobile, Pontiac and Cadillac Bell Housing Patterns